Exclusive invitation for Pacesetters and above and your guests.
Friday, February 19 @ 2:00 p.m. EST
&
Wednesday, February 24 @ 7:00 p.m. EST
MOMENTUM IS BUILDING. VIV IS SPREADING NATIONWIDE.
To build on our recent growth, we are giving you an exclusive opportunity as our leaders to have a platform to introduce serious players to Viv. Your top prospects and potential leaders will have an opportunity to meet the CEO in person, hear her vision for the future and learn more about why Viv is the best opportunity in the industry right now. Cami will host your best prospects during an exclusive virtual presentation and allow them to have an open discussion and gain the confidence they need to feel confident knowing joining Viv right now is the best decision they can make!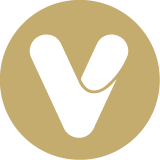 THIS IS NOT A STANDARD OPPORTUNITY MEETING.
AN EXCLUSIVE LEADERSHIP EXPERIENCE
This is an exclusive and unique setting for your top prospects who are serious about learning more about Viv.
We want to make sure they understand the full opportunity and ensure all their questions are answered so they can bring back their passion to their own leaders.
WHO CAN ATTEND?
Any Pacesetter or above who brings a guest may attend. You may not attend without a guest. If you have any prominent leaders below Pacesetter on your team with prospects you feel are appropriate for this event, please reach out to Cami for approval (cami@justviv.com).
RSVP BELOW TO LET US KNOW WHO WILL BE ATTENDING