saved on their electricity, and so can you!
just saved money on their electric bill with our new product called AutoPilot. We do all the work and you get all of the savings! Plus, if you sign up using 's link, you'll both get an extra $10 to use on our site!
Find Out How You Can Start Saving!
Our energy savings platform, powered by Utiliz, has helped customers save more than $1,000,000 on their energy costs. We want to save you money too. 
UPLOAD MY BILLS!
Automatic Savings.
No catch, no surprises.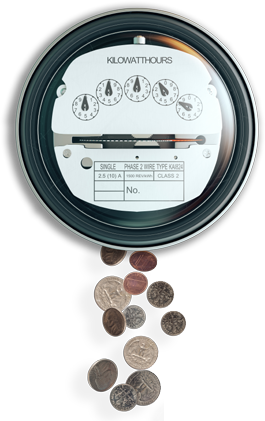 You could be saving hundreds on your electricity bills. AutoPilot finds you the best plans at the best prices, switching you automatically. Plus, we make sure 50% of your usage is renewable—for no extra cost! It's the same electricity, same power lines, on the same utility bill, but greener, and at a lower cost, guaranteed.*
AutoPilot is smart technology with a relentless customer focus.
We work for you. Our system acts like the smartest retail energy customer in the market, but with the benefits of scale by being with tens of thousands of other customers.