saved on their monthly bills, and so can you!
just saved money on their monthly bills with our new product called AutoPilot. We do all the work and you get all of the savings! Plus, if you sign up using 's link, you'll both get an extra $10 to use on our site!
Find Out How You Can Start Saving!
AutoPilot saves people money on cable and satellite TV, cellphone, internet, home security and more. You upload your bills, we lower them. It's that simple!
UPLOAD MY BILLS!
YOU DON'T PAY UNLESS YOU SAVE
Chances are your monthly costs for services have increased over time without you noticing, or that they include hidden fees, old charges that should have disappeared or some other "gotcha" that you may not even know about. AutoPilot removes the stress and lowers your bills.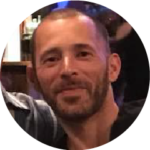 "I uploaded 10 bills; 5 personal and 5 business. The first 2 bills to be negotiated were from Comcast and my water delivery bill, which I thought was already low! My Savings was $1,012.48 in total. Crazy how simple this was."
—Matt P. from Massachusetts
You know the saying: "Ask and you shall receive." Your service providers have been banking on the fact that you won't ask. Our expert negotiators know who to talk to and what to say to negotiate savings on your essential monthly services.